Dobar Dan everyone !
So here I am blogging from some basement in
Mostar, in Hercegovina
, a few yards away from the legendary old bridge that was destroyed during the war 14 years ago... only to be beautifully rebuilt. The Sarajevsko pivo i'm holding is cold and refreshing. So far the trip has been a blast. Upon returning I will post a whole lot of pictures on my
Flickr page
and try to give more details on the whole trip, but I promised my mom I would give a quick update... so here goes...
After a quick week-end in Paris where I met up with Loli (who I now lovingly call Ljolja) and had a nice dinner on the Seine with our hosts Fannie and François, we caught a flight for Bari, Italy, where we had some tasty red wine and then immediately embarked on a ferry for Durres, Albania.
Albania
is still very much off the beaten path as far as tourism is concerned and during our time there we had the very pleasant feeling of being the only non-locals roaming the streets.
The country struggled out of a very closed-off 45 year dictatorship in the early 90s and still today is the second poorest country in Europe (Moldavia... oh dear...) and apparently the least visited. It was still relatively easy for us to travel between cities and find nice, cheap accomodation and meals. And friendly people, except for very mean barber. By the way, the LEK is one currency that trades favorably for our Canadian $, but their bankomats are confusing. After Durres we took a slow train to the capital Tirana, a dusty, smelly, noisy but very colorful and overall fascinating city.
We then took a bus to Shkoder in the North of the country, a nice, mid-size town with a great antique citadel. I will definitely give more details on our days in Albania and urge everyone to read up on the country and visit some day. Tell Afrim, at the bleak, grey,
Hotel Rozafa
in Shkoder that David and Loli sent you. We had to promise. He'll make sure you have electricity in your room and shower you with raki, cigarettes and, honestly, some damn excellent espresso.
From Shkoder we had our own personal furgon to
Montenegro
, possibly the newest country on Earth. Montenegro is small and beautiful. We spent 2 lazy days in Budva in some post-communist all-included resort called the Slovenska Plaža. Worst. Food. Ever. But the beaches were superb and the walled old town is very pretty and made a nice backdrop for us to watch the Champions League Final. The Italians got lucky. Again. After Budva we rented a trusty Fiat Punto and took the amazing, twisty moutain roads to Zabljak and the Nacionalni Park of
Durmitor
for one of the most amazing hikes I've ever done. After Durmitor we spent a day and night in Kotor, another ancient fortified town, this one settled on the banks of a spectacular fjord, surrounded by mountains.
More later on Dubrovnik, Croatia and Bosnia. After Mostar, we're moving on to Sarajevo and then Belgrade in Serbia, from which I leave next Tuesday. Now, some pictures... also check out
Loli's flickr page
, she has nice pics, including a bunch of yours truly:
Loli, Fannie and François, on the banks of the Seine, where we had cheese, saucisson, red wine and chocolate.

Loli on the Durres waterfront, moments after we set foot in Albania.
One of the many colourful buildings of Tirana, where the artistically inclined mayor subsidized paint for everyone to brighten the post-communist concrete block landscape of the city, with wonderful results.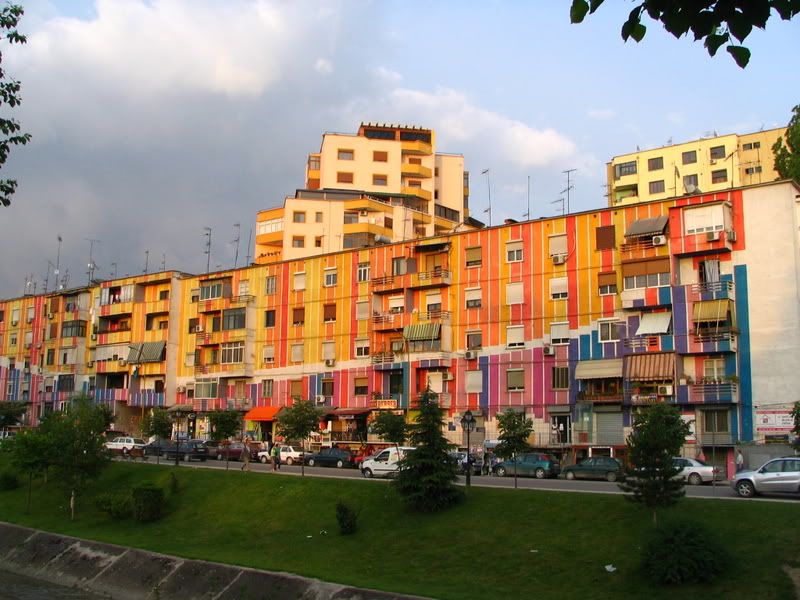 In Skhoder, where streets have no name (or they have 3...), and, so, no use for street signs, we asked directions to a restaurant to the man on the right. He instead invited us back to his appartment to meet his kid, mother and wife, who served us very potent shots of raki and deliciously thick albanian coffee. We felt like receiving Quebecois travellers in their home was the greatest honour ever for them. We
felt
it, since dialogue was very patchy... I think they plan on immigrating to Sweden. Falemendereit, folks !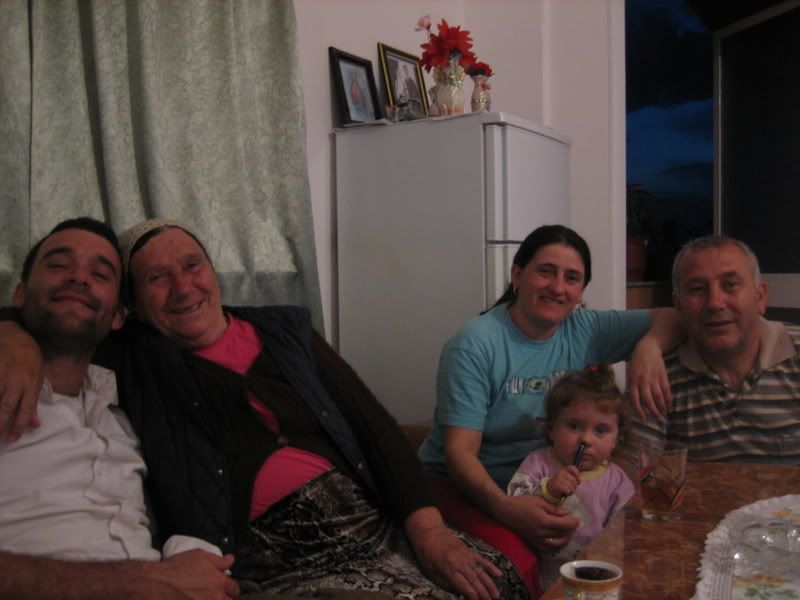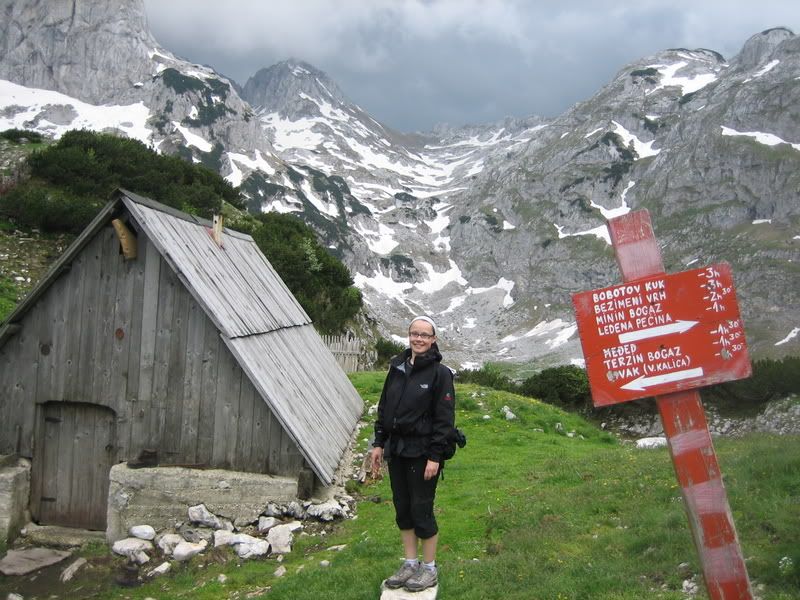 Internet caffe time is running out... sorry for the spelling mistakes and typoes and bad html... check back the Flickr page next week for a lot more. Take care everyone ! Dav xx